Virtual Dispensary
Access a plethora of the highest quality nutritional supplements, anti-oxidants, vitamins, minerals, herbs, standardized herbal extracts, green foods, and essential fatty acids from the world's leading Brands of professional supplements.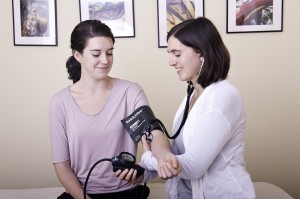 Free handbook: Finding Your Inner Knowing
Why am I giving this particular handbook away for free?
Because I want to see people thriving.
Not just feeling a little better, not just keeping a condition under control, but living a life that is vibrant and healthy.
I have spent nearly a decade studying medicine and treating patients, and through my practice I have seen that illness can be hugely disempowering.  There is a veritable jungle of health care options out there, both conventional and alternative.  It can be confusing, overwhelming, and scary to choose which course to take.
For most of us, it is necessary to seek the advice of doctors, acupuncturists and other health care practitioners.  What is equally important, however, is looking inside ourselves.  It is crucial for our healing to learn how to trust our own inner guidance, so that it can be a compass in our journey to health.  I hope that this handbook will help you to find that compass and to take your health into your own hands. Click here to download the handbook, Finding your Inner Knowing.
Log in to your secure Patient Health Portal